The ROUNDABOUT APP
ModUAL : OPEN FUTURES

ModUAL : Open Futures Project , a collaborative project weeks during which we developped an app prototype.
ROUNDABOUT is a solution for all makers to share materials, skills, location and information about their craft. The goal is to develop a practical solution for makers to identitify the potential of their local area and to connect with their community. The app encourages circular and sustainable practices such as upcycling and skillsharing within a local community.
For more about Modual.org
click here.
Team members: Danae Chu, Maddy Baker, Rhona Brown and Jess Thies.
Guest mentors: British Council, Extinction Rebellion , Studio Moross and Blast Theory.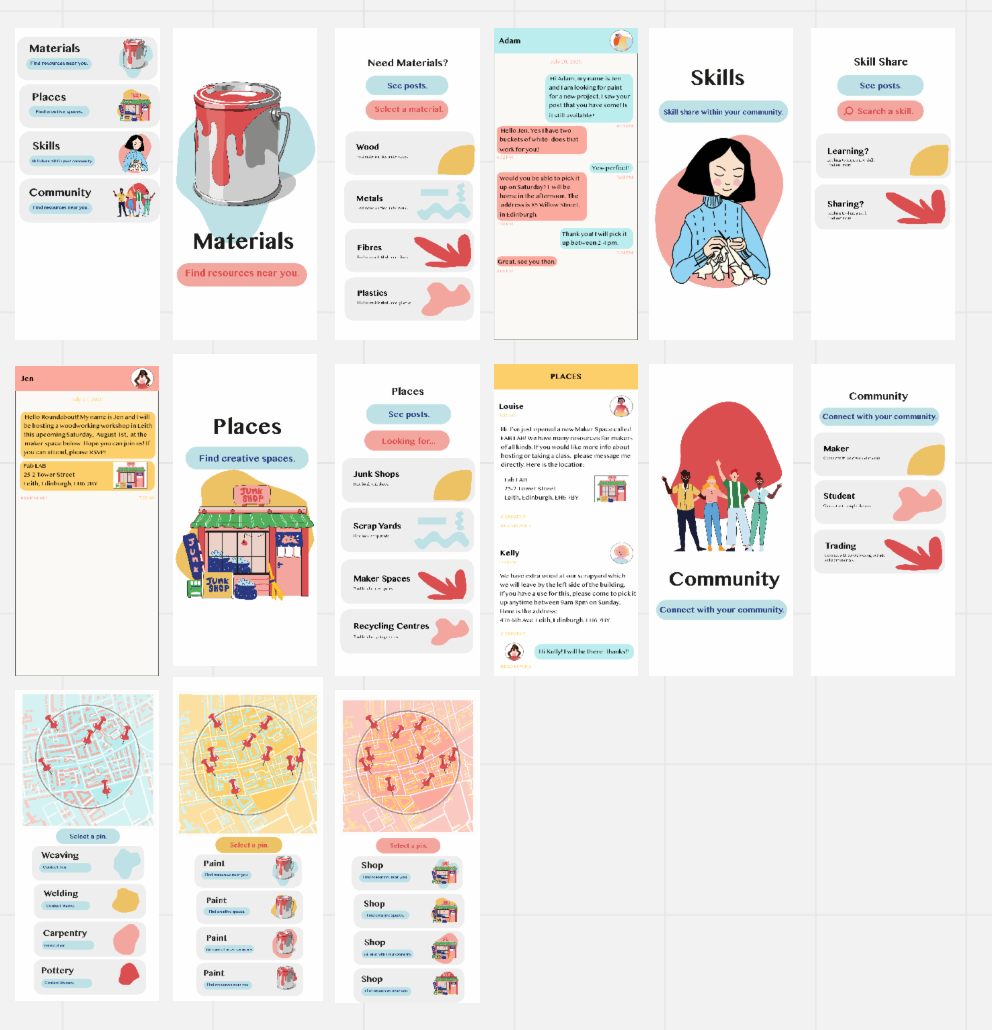 WATCH PITCH